Meetings & Events
Depending on the type of event, the hotel offers two beautiful locations.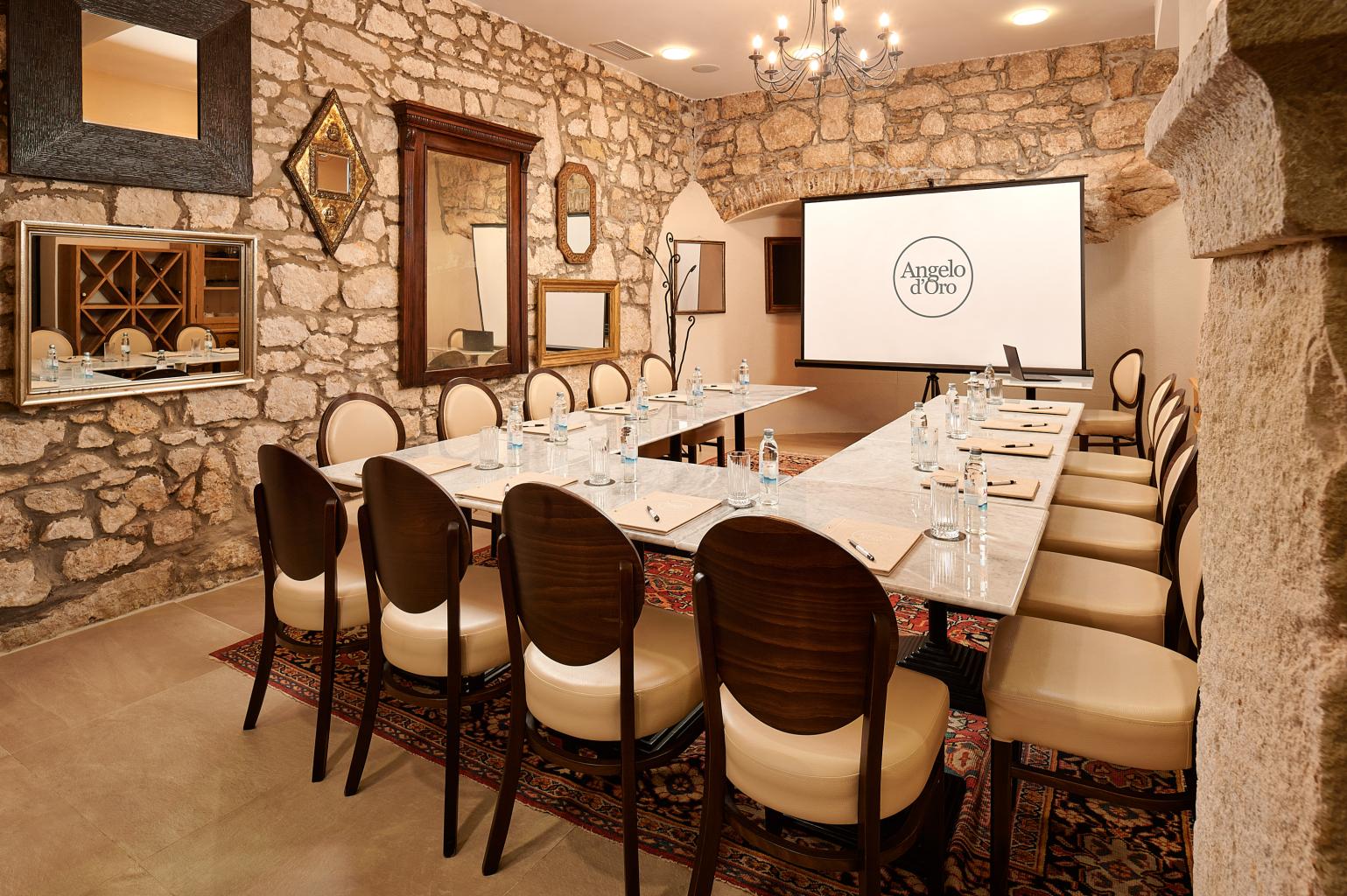 Conference Hall & Hidden Garden
Conference hall
Conference Hall is situated on the ground floor, alongside the reception and lobby, and is perfect for intimate gatherings or corporate events. With discreet placement and the latest technology, the Conference Hall is an ideal setting for conferences, business meetings, and various other business events for up to 20 people.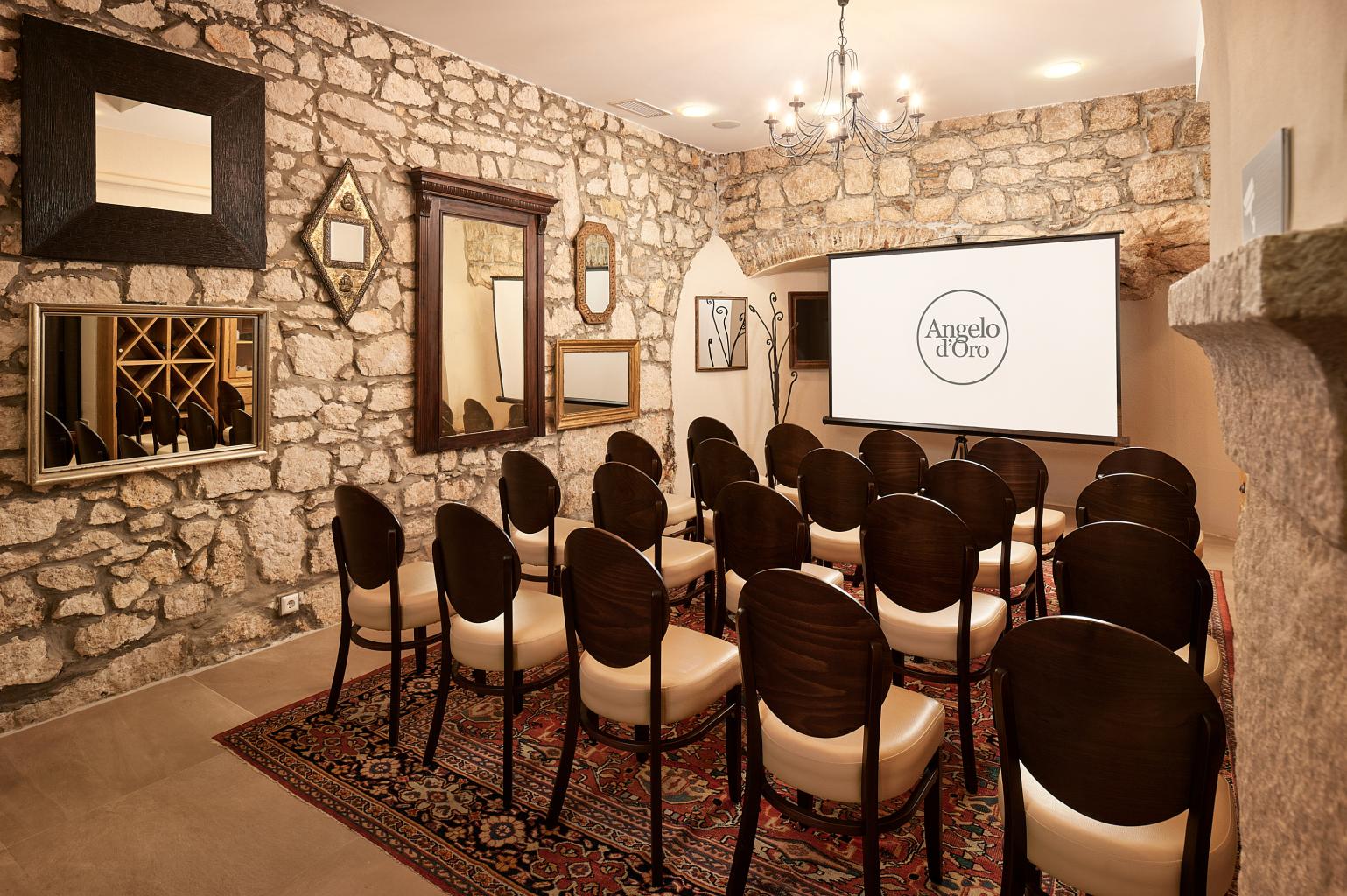 Hidden Garden
Our versatile Hidden Garden provides plenty of natural daylight. It is an ideal place for events, product promotions, business gatherings, and cocktail parties—or other private events for up to 50 people.
From event planning and welcoming your guests to coffee breaks and delicious snacks, our staff is at your service to accompany you through every step of your event planning and ensure the highest level of service for all participants and partners.
Benefits:
- Heritage hotel location in Old Town -
- Event planning support -
- Technical equipment (projector and screen) -
- Office Supplies -
- Catering and snacks -
- Coffee breaks -
- Bar in the hotel garden for social events -
- Wi-Fi -
- Parking -
Contact for information and inquiries:
+385 52 853 920
info@angelodoro.com